By Karen Weisneck, Rider
Published March 25, 2020
 
While cycling events, including JDRF rides, are on hold due to the COVID-19 pandemic, we decided to publish the following post from Novo Nordisk employee and recreational cyclist Karen Weisneck as originally planned. We hope that her words remind us all about the power of teamwork and community and are an inspiration during these most challenging times.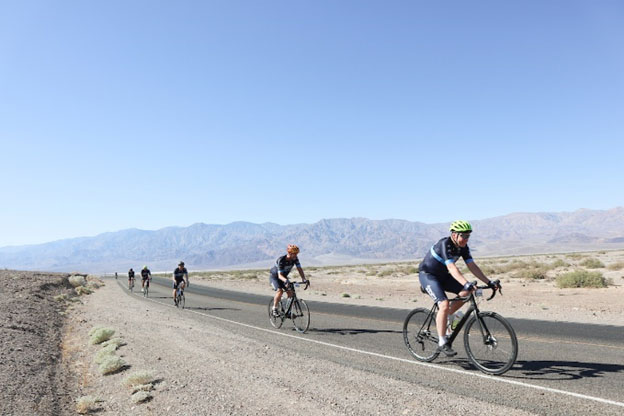 This story is not about the bike. And it's not about me. It's about the incredible people I recently met on the JDRF Ride to Cure Diabetes in Death Valley, California. Two-hundred riders, including 20+ Novo Nordisk employees, braved the more than 100-mile ride through the heat, intense sun, and dust of Death Valley National Park to help raise money for diabetes research. I was one of the employee riders welcomed by the JDRF cycling community: A supportive group of people and families with personal connections to type 1 diabetes (T1D) on a mission to "turn Type One into Type None."
I'm not a professional, or even a remotely serious bike rider. But I do like to ride for fun and to support the diabetes community. So, when offered the chance to be one of a few Novo Nordisk employees to join the ride, I went for it. And though I'd trained for months, the JDRF riders with T1D – who apparently eat such rides for breakfast – easily could have left this baby boomer in the desert dust.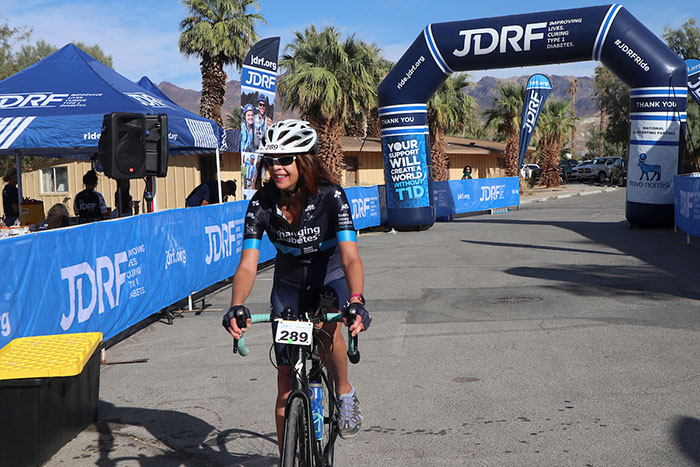 But they didn't!

There were Patrick and John, who rode in front for a while to block my wind, and Julie, who stuck with me on the merciless climb up the mountain toward Jubilee Pass, the halfway mark of our out-and-back ride. After more than five hours of cranking my bike's pedals, strong cross winds, and scorching heat, I was exhausted and had to turn around without reaching the summit. Julie kept smiling, which comforted me as we turned back. Another kind JDRF soul – I wish I got his name – gave me a 25-mile lift in his van, stopping to let me pedal the last mile to the cheering greeters at the finish line.
I'm grateful for the generous JDRF volunteers who escorted, applauded, monitored or fueled me through the ride. I'm proud to say I pedaled 71 miles to help raise money to find a cure for T1D. It was the most challenging ride of my life, and I'd do it again in a heartbeat. And next time, I'll be ready to cover every mile!
We use Facebook as our commenting platform. By entering your comment above you acknowledge that the information you post will not only be subject to Novo Nordisk community guidelines but will be posted on Facebook in accordance with their Terms of Service and Data Policy and subject to their Community Standards.