By Novo Nordisk US | Published March 9, 2020
 
"Diabetes is taking our people." With those five words, a Rosebud Sioux tribal leader summed up the enormity of the challenge facing his tribe - with high unemployment, poverty, depression and an overall lack of resources and education about diabetes.
Since 2010, Novo Nordisk employees have volunteered for what some have described as a "life-changing" experience, an annual visit to the Rosebud Reservation in South Dakota to support local efforts to prevent and manage diabetes in the Native American community.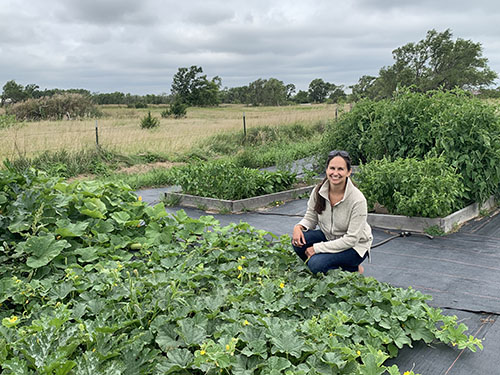 This past summer, Novo Nordisk team members worked closely with the Rosebud Tribe on projects like weeding and building a deer fence around a community vegetable garden. "I first visited Rosebud in 2017 and learned of a lack of access to fresh produce," said Novo Nordisk scientist Steph Mowery. "I suggested planting a garden to provide a sustainable source of healthy food and getting the community involved. They're now learning how to use and preserve the fresh produce, and some were inspired to plant their own backyard gardens."
A favorite memory for many Novo Nordisk volunteers was getting to know the people of the Sioux tribe.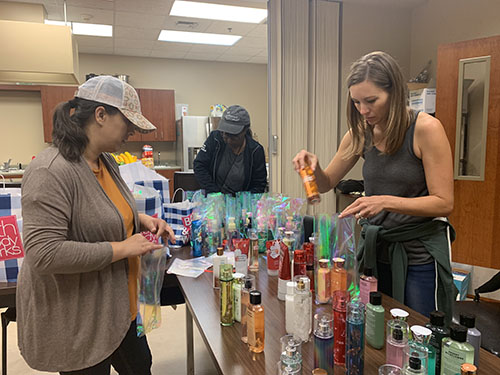 "What really resonated with me is how proud they are of their culture and history despite all the challenges – many of which are socioeconomic," said Ben Young, a Novo Nordisk business director in Mississippi.
"We spent a lot of time with the elders talking about what was important to them, particularly staying connected to each other and the land, and the obstacles they face – isolation from services, goods, medical care and schools - in managing diabetes and other chronic diseases," said Diabetes Care Specialist Tempe Conway. "Hearing them speak about the importance of community and coming together to overcome challenges as they have for generations, was inspiring and heart-wrenching at the same time."
The experience meant so much to Conway that after the visit, she was compelled to move her family from Florida to her home state of Montana, where she grew up with an awareness of the health struggles and cultural needs of Native American communities.
"Hearing the Sioux women speak about how their connection to family, their culture and the land helped them deal with their challenges, stirred a longing in me to return to the land where I grew up with my own connections," said Tempe. "I went to help the Rosebud community and unexpectedly, they helped me."
We use Facebook as our commenting platform. By entering your comment above you acknowledge that the information you post will not only be subject to Novo Nordisk community guidelines but will be posted on Facebook in accordance with their Terms of Service and Data Policy and subject to their Community Standards.